GENOS INNOVATION SERVICE
บริการด้วยใจ
มาตราฐานสากล
ตอบสนองอย่างไว
บริษัท

จีนอส

อินโนเวชั่น

เซอร์วิส

จำกัด
ดำเนินธุรกิจ ด้านการปรับอากาศ และ ทำความเย็น ในโรงงานอุตสาหกรรม โดยบริษัทฯ จัดจำหน่าย / ติดตั้ง เครื่องทำน้ำเย็น (Water chiller), เครื่องทำสารเคมีเย็น (Brine chiller),
อะไหล่เครื่องทำน้ำเย็น (Spare part and component), เป็นตัวแทนขาย ระบบปรับอากาศแบบ VRF ภายใต้ตราผลิตภัณฑ์ YORK ในภาคตะวันออก, รับตรวจสอบ / ออกหนังสือรับรองความปลอดภัยการทำความเย็นของระบบแอมโมเนีย และ เป็นที่ปรึกษา การประหยัดพลังงานสำหรับเครื่องทำน้ำเย็น และ ระบบปรับอากาศ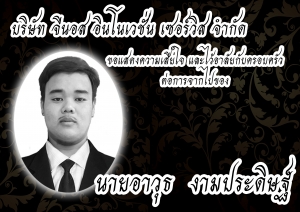 You were not just my friend, you were my confidant and my source of inspiration and motivation…. Though we cannot see you or meet you but you will always stay alive and smiling in our memories and hearts…. May your soul rest in peace.